GREAT COCKTAILS START HERE!
---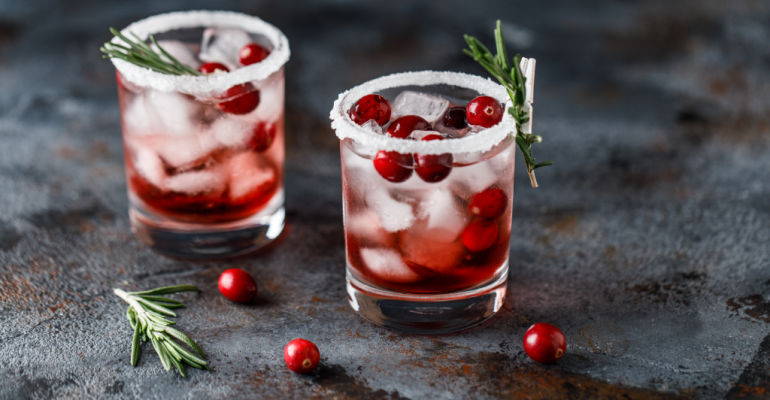 ---
HERE ARE JUST SOME OF OUR FAVORITES:
---
St. Agrestis focuses on creating aperitivo spirits based on old world Italian recipes. Based in Brooklyn, NY their premium ready to drink cocktails are perfectly balanced. You'll get 20 3oz bar quality cocktails, and the box will stay fresh in the refrigerator for up to three months!
A combination of the St. Agrestis Inferno Bitter, house-made Torino style vermouth and Greenhook Ginsmiths American Dry Gin. Serve over ice with a twist.
More suited for cooler weather, richly flavored with flavors of clove, and cinnamon from the St. Agrestis Amaro. Pour a coupe glass straight from the fridge, and add a griotte on a cocktail pick. We won't tell if you don't.
Using high-rye bourbon in place of gin in their delicious Negroni recipe... we practically want it to be winter. You'll love a delicate balance of sweet, bitter, and spiciness, and how easy it is to enjoy a cocktail when the day is done.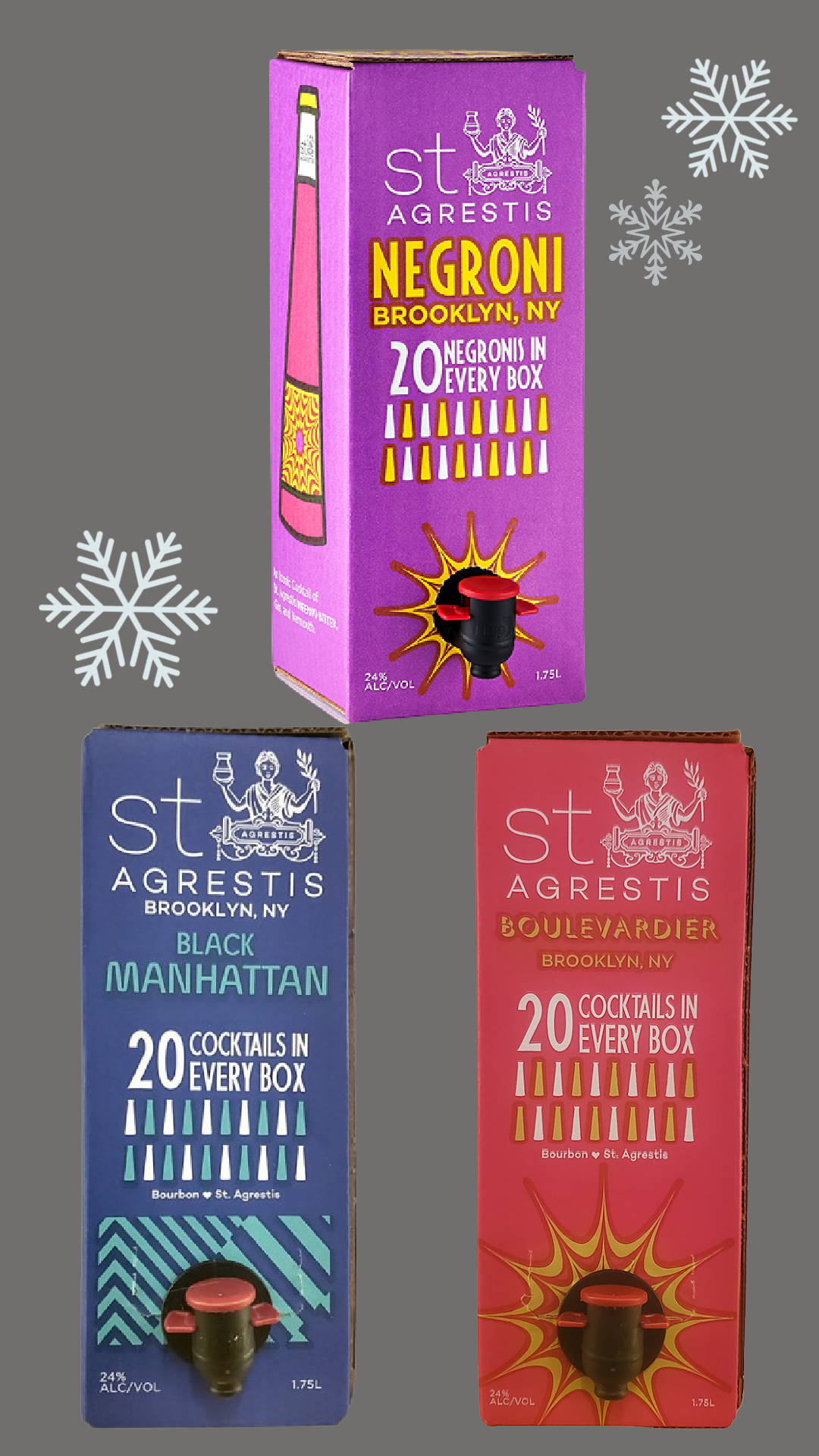 ---
The award-winning, locally-made spirits from Copperwing have brought the skills of their mixologists to the masses with a new line of ready-to-drink cocktails called "House Calls." Each 375ml equals about 5-7 drinks. We love these as a host gift!
Made from 22 individual ingredients, using Copperwing 3-year Bourbon, Copperwing Orange Bitters, Copperwing Aromatic Bitters, and turbinado syrup.
Made from Copperwing Gin, house made Italiano liqueur, & house made bitter Orange liqueur. This cocktail has been aged in a bourbon barrel for extra smoothness which also adds a wonderful oak character to the classic beverage.
Meet the 2021 American Craft Spirits Association (ACSA) Best in Show for RTD cocktail! Herbaceous and earthy, this cocktail is spirit-forward and will be loved by anyone who likes an old fashioned! Made from Copperwing Straight Blended Bourbon, Copperwing Fernet Ramé, & real maple syrup.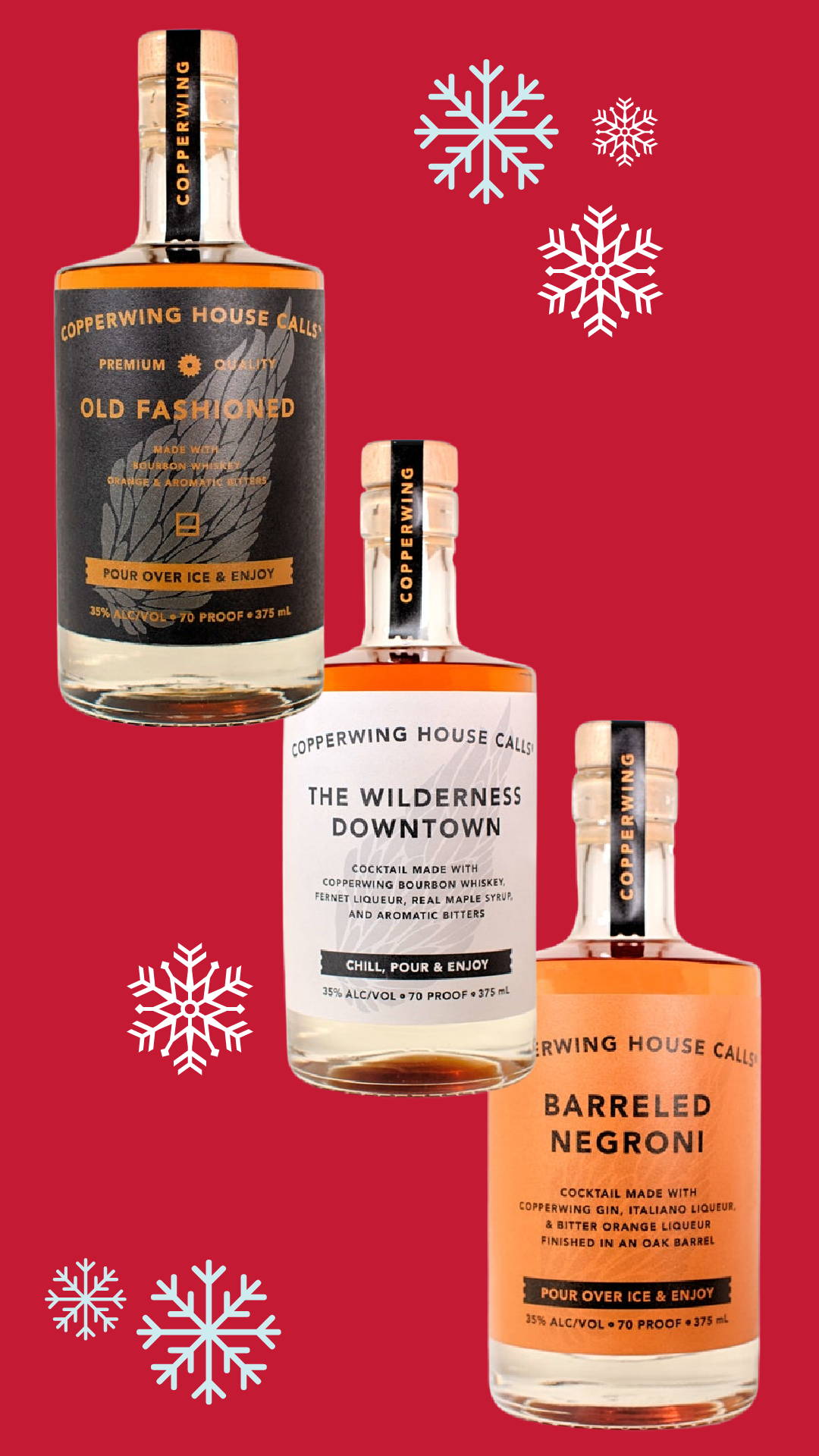 ---
Perfected in their Northeast cocktail room, these require nothing more than a glass of ice. Drink smarter, not harder!
Full of character and impeccably balanced, it starts with Tattersall Rye Whiskey, orange zest, sour cherries, aromatic bitters, and a touch of sugar.
Just stir over ice for the ultimate ready-made Manhattan using Tattersall Rye Whiskey, made from 100% Minnesota-grown rye and aged in charred American White Oak barrels, then blended with vermouth, sherry, and bitters.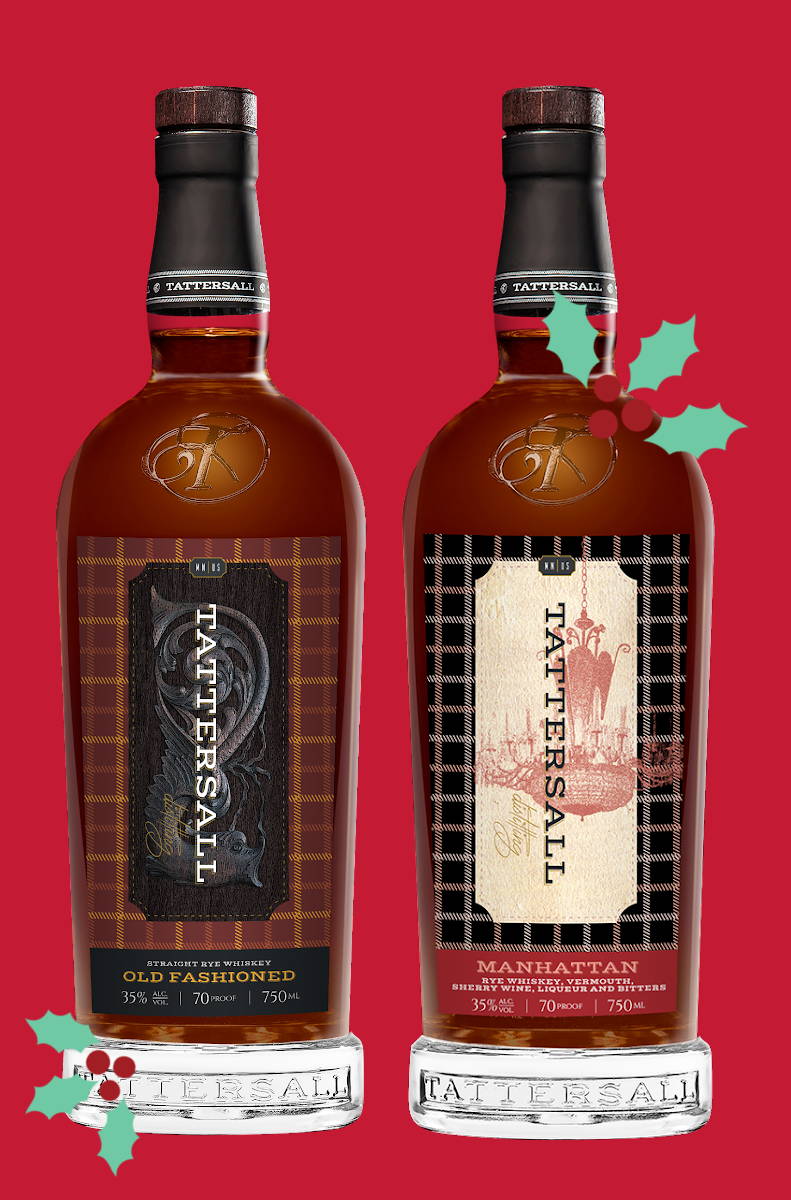 ---