---
J'Noon is the product of a shared vision of Kapil Sekhri and Jean-Charles Boisset to create fine wine in India. Kapil, a successful businessman, passionate about bringing wines from his native country to the world, and Jean-Charles (often known as JCB), an acclaimed French and American vintner and proprietor with a keen eye for luxury.

Their mutual passion has been captured with these unique wines from the Fratelli Estate, located in the Sholapur region in Maharashtra, which has a rich history in agriculture that evolved into growing grapes on its rolling hills.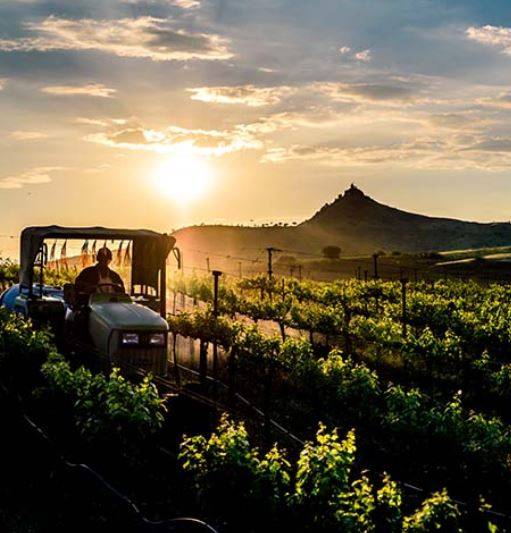 ---
AN INTRODUCTION WITH Jean-CHARLES BOISSET
Hosted by our good friend Neil Ruane - who you may recognize from one of his many in-store tastings from the Boisset portfolio, we are pleased to present this virtual introduction of the J'Noon wines with founder Jean-Charles Boisset. They'll talk about the project, how it got started, and spend some time with each wine.

Our thanks to Jean-Charles Boisset and Neil Ruane for introducing us to the great wines from J'Noon.
---
The wines of J'NOON - from the Urdu word meaning passion - bring us something that we all could use right now, something new, something exciting, something unexpected!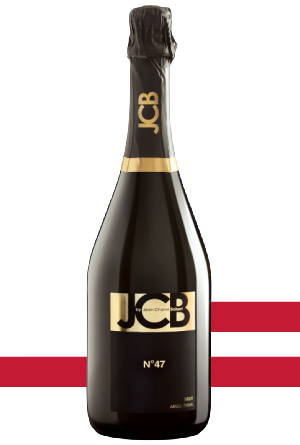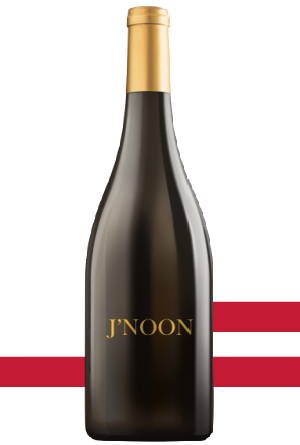 ---
JCB No. 47 is a nod to the year India declared independence and in celebration of the country it comes from. Created from Chardonnay, this sparkling is reminiscent of an aged Cuvée: from its amber hue to its toasty brioche notes.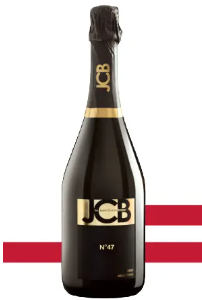 J'Noon White is the surprising blend of Chardonnay and Sauvignon Blanc that seamlessly combines the richness of Chardonnay and freshness and minerality found in Sauvignon Blanc. A truly unique wine, that as JCB points out in the video, is a "pairing dream" for those who are vegetarian, and is built to last like the great white wines from France.
A captivating red blend that you simply have to try to understand why it's so special. Reminiscent of wines from the Right Bank from Bordeaux, this brings together the art of blending, vineyards, and winemaking. If the vision was to make a wine that compels you to have curiosity about wine, they have succeeded.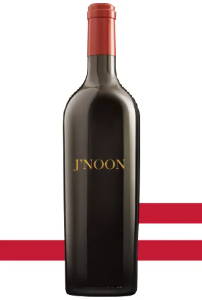 ---

In my position at Surdyk's, I am presented with every kind of first-to-market opportunity from new brands from a new niche market. I listen to all of them, on the off-chance there might be something there that's really intriguing. This past winter, local wine and spirits legend Marion Dauner sent a surprisingly brief pitch, a short note asking me to consider a new project from India. While I approached the project with my signature dose of skepticism, this new brand presented just three wines – a red, a white, and a sparkling. It also brought a price point that says 'we're proud of this wine,' with a name and packaging that is memorable and elegant. The project also brings the considerable experience of Jean-Charles Boisset, whose portfolio contains wines you likely are familiar with: Bonpas, Bouchard, DeLoach, Lyeth to name a few.
To be fair, I had a *record scratch/ freeze frame* moment when I realized that this wine was coming from India. I am aware that India, like China, has significant interest in developing a wine trade even though both are countries not typically thought of as possessing ideal winemaking conditions. It is widely known that India struggles with extreme heat and humidity (both are enemies of vitis vinifera) and, perhaps not as widely known, monsoon season dominates the months from June to September. Heavy rain, wind, and heat would seem to disqualify this region from growing wine grapes. But as JCB points out in his video, India is a vast country, and they have seemingly found the right place to grow grapes in the vineyards cultivated by the Fratelli Vineyards, a partnership between three families, Sekhri and Mohite-Patil brothers and the Secci brothers from Italy. Investments were made, wineries were built, and grapes began to grow. Local agronomists learned to prune their vines so that they grow on a Southern Hemisphere schedule (even though most Indian vineyards are at 17-20 degrees north of the equator). But even with all of this investment and learning, from my perspective, I assumed that the frozen upper midwest of the United States might be the last place on earth where any of these wines would find an audience. And yet… here we are.
After I tried the wines, I literally sat back in my chair, eyes wide. These wines weren't credible, they were flat-out great.
The J'Noon White is unlike anything I've had before. It is a simple blend of the two most widely popular grapes on the planet – equal parts Chardonnay and Sauvignon Blanc – and yet, for some reason, blending the two together seems like a crime to most winemakers. Maybe they've tried, and it just never works. This wine brings them together in a way that is delicious. It is both rich and bright, with flavors that are familiar yet somehow slightly different. The wine is both charming and serious, which as a human being who has tried to pull this off myself, I can tell you, it's tough. Kudos to this winemaking team!
The J'Noon Red is equally captivating. I would describe it as medium-bodied, with soft fruit and silky tannins, and familiar cassis and blackberry notes. This too is a blend of very common grapes (Cabernet Sauvignon, Petit Verdot, Cabernet Franc, and Sangiovese) and yet the result is very much unlike anything I can recall. Perhaps it's cliché, but the wine has some strikingly exotic spice notes that are not entirely in the background. The promotional materials describe the red as stylistically akin to Right Bank Bordeaux and I have to agree. Aged Right Bank Bordeaux can be exotically spicy in a very similar way to what I found in the glass. But with this wine, we get comparative complexity AND we get the freshness of fruit on top. It's a little mind-bending, it's lovely and drinkable, it's delicious.
The sparkling wine, not labeled as a J'Noon wine but rather as JCB No. 47, is as good as many Champagnes that I've tasted and better than most Cremant. That finesse is old world, but these wines just continue to surprise and reward.
My final thought is this: these wines are not cheap. That said, I believe these wines to be more than fairly priced for the, and with the debut sale price in the mid- $40s, I find them to be an incredible value. I know I've thrown a lot of words into a space that thrives on brevity, but I can not honestly recall a set of wines that I have been more excited about launching in our market than these. If the end goal was to make a mark with fine wines from India, they have achieved it.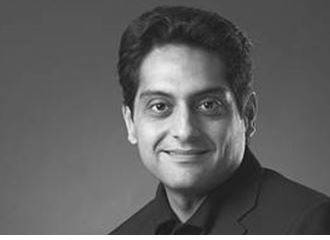 Following the sudden passing of Kapil Sekhri in October 2020, the family is committed to continuing with Kapil's passion. I invite you to sit back with the virtual tasting with our partner and friend Neil Ruane and the proprietor of the Boisset collection, the incredibly charismatic JCB, whose enthusiasm for these wines is palpable. Clearly, these wines from India have struck a chord with him, with me, and I believe they will with those who have the curiosity to seek them out.
---