Staff Selections • Andy Hall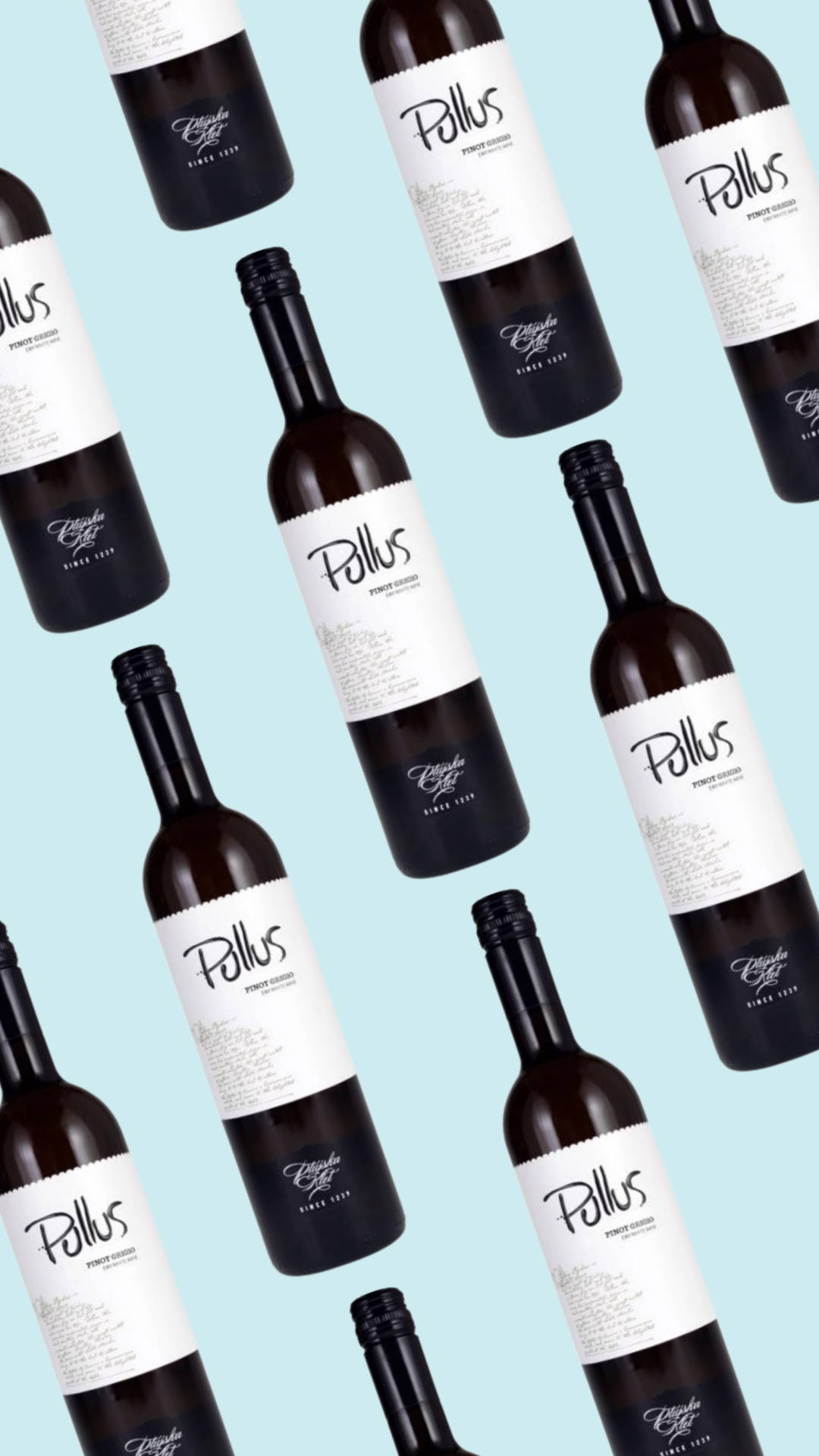 Deep in the Slovenian interior, pinched between Austria, Hungary, and Croatia, sits an ancient town now known as Ptuj. This part of what we know as Styria (Stajerska) has been a wine making region for as long as any on the planet, almost certainly supplying the Romans with wine as early as the first century AD. Like much of central Europe, over the millennia the grape-growing and wine-making community here has faced many challenges, including fires, political upheaval, and wars.
At the heart of Ptuj sits the winery called Ptujska Klet, and the wine cellars beneath it that date to 1239 AD. Yes, you read that right. But the modern history of this town's wine-making begins with the end of the second world war. Since 1946 they have been in continuous operation and have saved portions of every vintage since in their ancient cellars. With Slovenian independence in 1991 the wines of this region began to gain a foothold in the West, and now Ptujska Klet is not only well known here in Minnesota, but they are known for making some very seriously delicious wines that we are able to purchase at retail for very reasonable prices.
We know their wines through their western brand name "Pullus," and they make this Pinot Grigio – an extended-contact, or 'orange wine' – which has quietly taken its place as one of the most popular wines in the upper Midwest. You read that right, too. I know you! You are thinking... "I've never heard of this wine; how can it be that popular?" Well, let me introduce you!
We typically know Pinot Grigio as a white wine, and indeed the label of this bottling says quite clearly "Dry White Wine" right on the front. It IS a white wine, but it's the most beautifully salmony-pink-white-wine-that's-not-a-rosé that you've ever seen. Again, I see you shaking your head! The skin of the Pinot Grigio grape, when it gets ripe, actually turns a slightly reddish amber in color. When these skins are allowed to macerate in the wine long enough they impart some color to the wine, in addition to richness, flavor, and texture. The result here is a wine that seems familiar with its lemony flowery pinot grigio-ness but yet seems richer, seems to have a strawberry note on the edges, and somehow drinks like a red wine. This is the magic and science of skin contact wines, and it's something that the Slovenians do better than anyone else.
This is a hearty "white" wine for meals based on poultry, fish, or some pork preparations. If you've never had this, I encourage you to try it – but I suspect many of you will recall this as something you tried, liked, but don't quite recall exactly where you got it. In any event it's on sale for a screaming price now at Surdyk's, and I encourage you to take advantage of the price to pick up more than just a bottle or two.
---
BLACKBIRD ARISE PROPRIETARY RED BLEND

(Napa Valley, California)
Sometimes the words escape even me… beautiful ripe fruit; captivating balance; a high-level combination of complexity, depth, richness, and length. These descriptors do a wine like this zero justice. They are true, but they are lacking.
I find this wine to be a complete steal at this price.
It is so soft and rich and wonderful, that it's hard to know where to begin. I know this is a not an inexpensive wine. I recommend it anyway because it is far, far less expensive than many wines that are its equal. I also know that once restaurants re-open, we won't be able to get as much of this wine as we can right now. This wine is just flat out fantastic for anywhere near $30.
Blackbird is a Napa Valley project currently being run by Aaron Pott, a renowned winemaker with a resume that would make any wine lover weep: a graduate of both UC Davis and Dijon's winemaking schools; trained by John Kongsgaard, Michel Rolland, and Andre Porcheret among others; winemaker at both Troplong Mondot and La Tour Figeac in Bordeaux, as well as St Clement and then Quintessa in Napa. Was Food & Wine's Winemaker of the Year in 2012. He's a believer in Merlot and Cabernet Franc, so that may be why he isn't a household name by now. And yet, all of this resume stuff is great, right, but what does it tell me? Let his work do the talking for him – try a bottle of this wine, please, and you will have a fantastic wine experience at your table. You may find that you have difficulty explaining exactly why this wine is great, but you will know... you will know that it is.

---
---