Staff Selections • Andy Hall
holiday selections • winter 2020
KLINKER BRICK "FARRAH" SYRAH 2016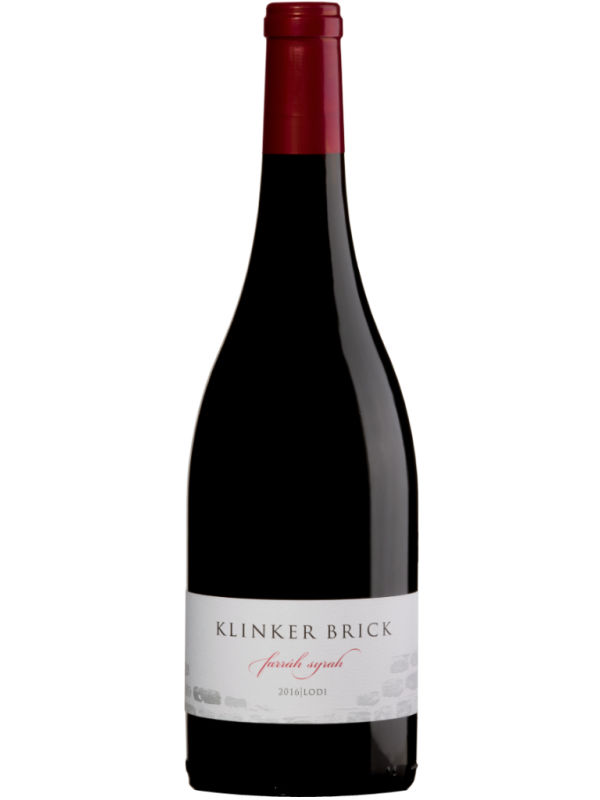 Long-time readers of our staff selections will probably know that I
tend to favor wines that come from the old world. By 'old world,' we mean
typically wines from Europe, which as a category tend to be a bit more dry, less fruit-driven, and possibly a little lower in alcohol than similar wines from the 'new world,' by which we mean the United States, Australia, and Argentina.
I find old world wines to be more of a natural fit for my personality, but
every so often, I really crave a good new world wine experience. This Syrah lands squarely into that category. This is a big wine, opaque purple-black in color, big aromatics, big blackberry and plum fruit on the palate, judicious use of fresh oak lending lift up front and complexity on the finish, fabulous balance across the palate, and a really gratifying drink. I was very impressed with this initially here in the offices. We let the wine sit for a few days so other staff members could taste it, but then kinda sorta forgot about the wine for about a week (…oops!). I checked it out before tossing it, assuming it had gone bad (because... why not, right?) and, surprisingly, it was better than it was on day one.
I bought anotherbottle immediately, took it home: similar experience. Folks, this stuff is great. Make no mistake, this is a big wine, but it's really exciting to encounter a wine with this much exuberance, balance, and complexity all in the same wine.
Pair this with your hardiest meals (pot roast, lamb roast, chili) all through the holidays and through the winter.
---
---
ARNOUX BOURGOGNE PINOT NOIR

Oh, man… So, I refer you to the note I wrote on the Klinker Brick Syrah for a short description of old-world vs. new-world wines.
Here we have an old world wine from one of the oldest-of-the-old parts of France… that being Burgundy. Growers of Pinot Noir for centuries, this region is world famous for its complex system of differentiating wines from various parcels of real estate. Many of these parcels are separated by only a cart path, and the wines made on either side of the path can be strikingly different. Around the region, though, the Pinots grown here are typically restrained in their fruitiness, sometimes even 'lean' and possibly 'austere' depending on the vintage and producer. Aficionados of the red wines from Burgundy often don't recognize Pinot Noir grown in some parts of California because they are so dramatically different.
This Arnoux bottling might be a lovely bridge between the two. I find the wine to be clearly old world in character, but it does show a lovely roundness of fruit and beautiful softness that is often associated with new world Pinot. Showing beautiful aromatics of dried cherry, allspice, and tobacco leaf, with flavors on the palate that match seamlessly, this is one of the best 'basic' bottlings from this region that I've tried in many years.
I think it will appeal to nearly every red wine drinker out there, and will be a gratifying drink for many lovers of Pinot Noir no matter where their favorite region might be. We have a limited supply on this wine, so I'd recommend moving quickly if you want to get some of these.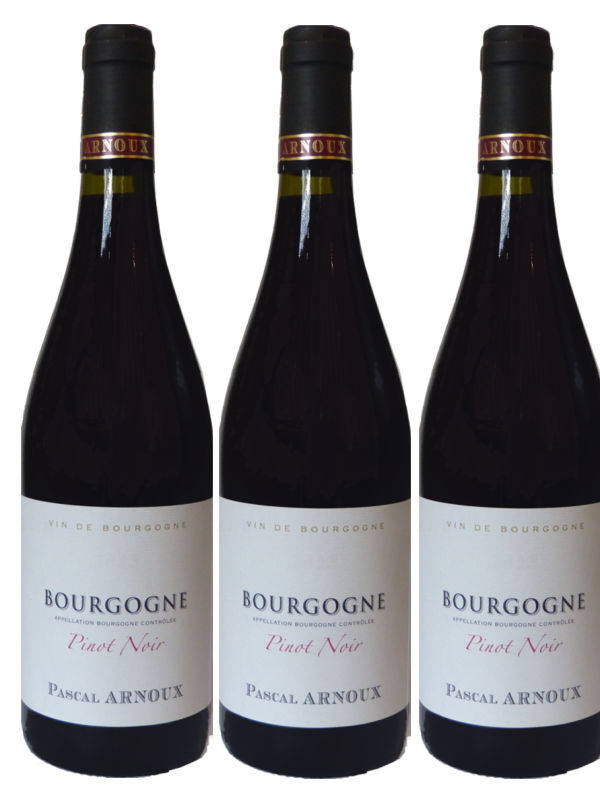 ---
---