Staff Selections • Andy Hall

hOLIDAY selections • 2021
2015 SENORIO DE P. PECINA RIOJA CRIANZA
Just over a year ago I wrote a recommendation for the "Vina Alberdi" Rioja Crianza by La Rioja Alta, which was also from the 2015 vintage. I was gratified to see that many of our customers gave that wine a try, and I'm here today to tell you that if you liked that wine, you are going to love this one. The 2015 growing year was a glorious one across most of Europe, and the wines from that year continue to be wonderful. This bottling,
now a full 6 years from harvest, is the current release from the winery. Soft, round, and
supple, this red displays lovely aromatics of American oak, red fruit, and baking spices.
With some time in the glass the wine develops a beautifully harmonious palate feel that made me just sit back and sigh… so good!
Many of the wineries in Rioja have recently gone through a period of 'modern' winemaking efforts to bring more fruit and tannin to their wines, experimenting with macerations, fermentations, and barrel regimes. Pecina hails from the traditional school and has not only eschewed many of those innovations, but has attempted to go backwards in some ways to even more traditional methods than those practiced before modernization 'arrived' in Rioja. I don't argue that modern techniques should be dispensed with, but I will tell you that here, in this bottle of wine, the old-world style shows its beauty and class. I invite you to share this with your friends this holiday season and beyond. They will appreciate your generosity.
---
2020 MR. BRIGHTSIDE GAMAY NOIR

(Santa Barbara County, CA)
Longtime followers of my wine recommendations may recognize me as something of a traditionalist. Every once in a while, I take a detour into something modern and/or just off the beaten path of the great varietals and regions. This wine is decidedly in that latter category.
Made from the Gamay grape, which is technically known by vine nurseries as 'gamay a jus noir' because the pulp and juice of this grape (unusually for wine grapes) is actually very darkly tinted, or, as the French say, black (noir). Grown somewhat experimentally in Santa Barbara, these vineyards are being farmed organically and vinified here by winemaker Tim Fulnecky in a minimalist way.
I'm happy to talk about the new category of 'natural' wines, but suffice to say in a short piece that this qualifies. The wine shows a bright, almost luminescent red in the glass, is midweight on the palate, shows very bright, almost crunchy, red fruit notes, and seems to just linger effortlessly on the finish. I was, and continue to be, struck by how brightly toned this wine is without ever feeling sharp or edgy.
The balance of fruit and acids is perfect and is really the one characteristic that I look for. Tim does use minimal sulfur (without which the wine would be unstable), but this is a beautiful example of what 'minimal intervention' winemaking is capable of, and I hope you give it a try.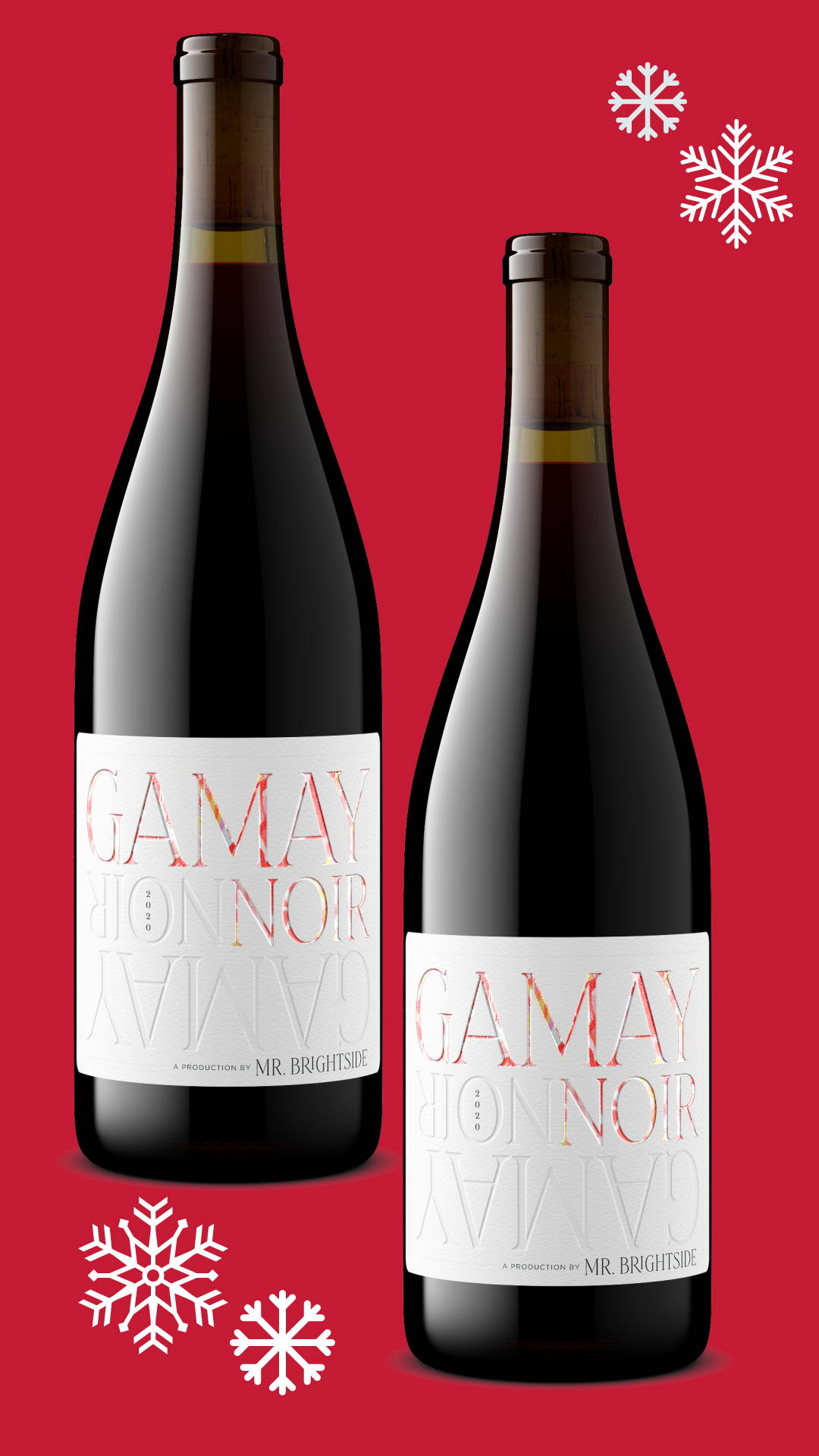 ---
---